2019 Power of Influence Awards
Record Executive of the Year
2018 Urban One Honors Award
Record Executive of the Year
Decades of dedication and determination propelled Benny Pough to the forefront of the music industry and made him one of today's successful and innovative business leaders. Pough has helped shape the sound and culture of music worldwide, having been instrumental in delivering radio hits for superstar artists such as Jay-Z, Rihanna, Kanye West, Travis Scott, Future, DJ Khaled and 21 Savage.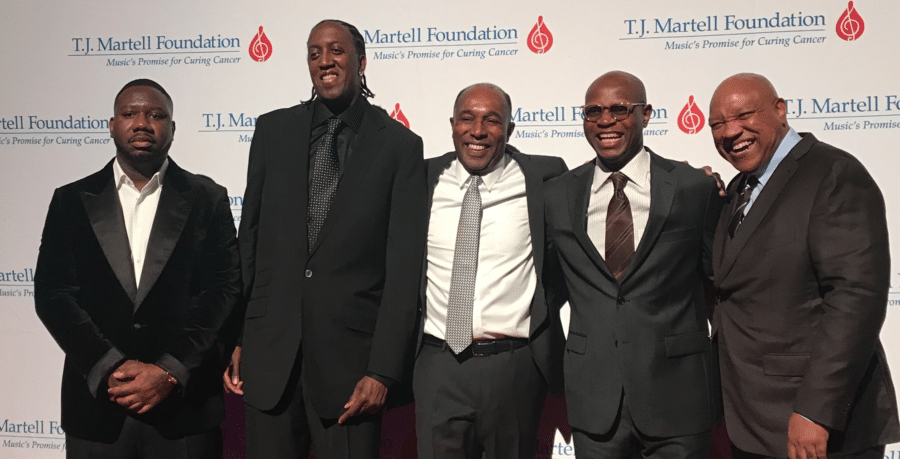 "The time was right to step out and bet on myself."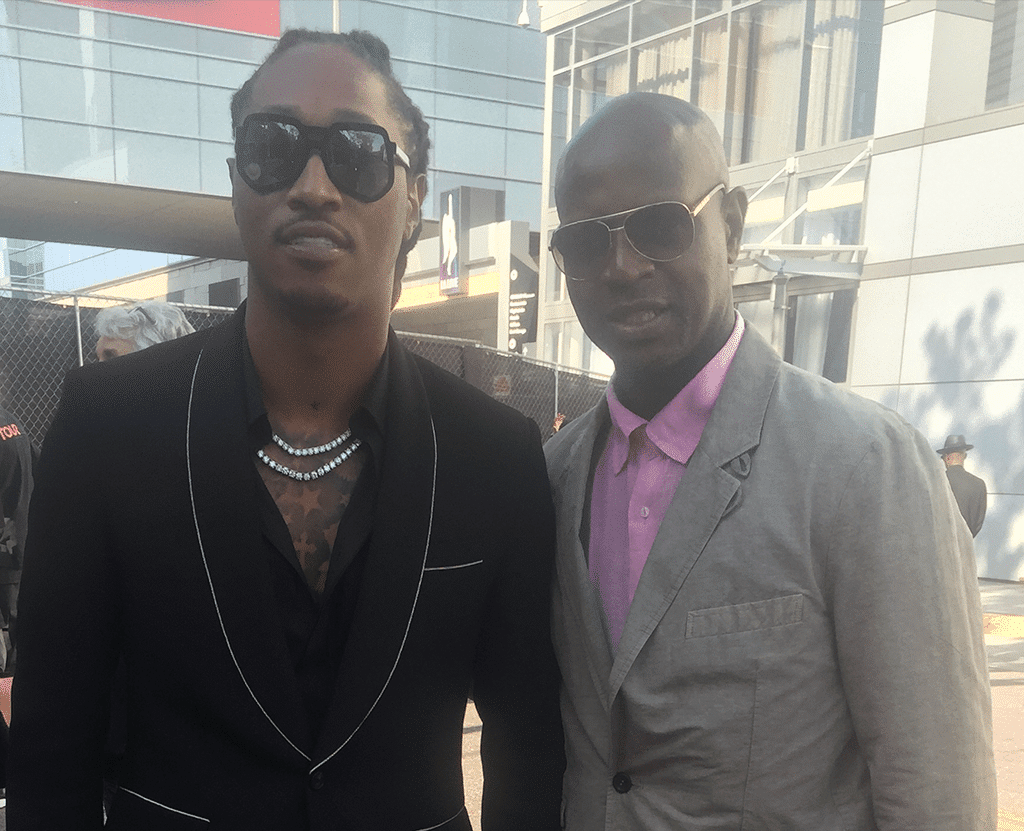 Pough's legacy continues as a master of promotions and marketing, coupled with an unmatched eye and ear for talent.
Having made significant contributions to the entertainment industry via executive positions at powerhouse labels from Motown Records and Def Jam to Epic Records and Roc Nation Music, Pough is now blazing his own trail as an entrepreneur.
"The time was right to step out and bet on myself," says Pough of the formation of D.Verse Media, a full service global music distribution and publishing company, integrated with over 100 DSP's, including Apple and Spotify. Prior to D.Verse, Pough was the President of Roc Nation Music and served as Executive Vice President of Epic Records, a division of Sony Music Entertainment, where he oversaw day-to- day operations. Pough had previously overseen the label's promotion and marketing strategies as Executive Vice President of Urban Music and is credited with leading Epic's urban team to great success, including becoming the #1 Urban record label of the year in 2017.
Preceding that role, Pough was Senior Vice President of Promotion at Universal Music Group's Island Def Jam, where he helped propel Rihanna and Kanye West to superstardom, among many others.
After a near fatal car accident in 2014, Pough had a desire to tell his story."
Pough was previously Vice President of Promotion at MCA Records for seven years and launched his career as Regional Promotions Manager for Motown Records. Having worked multiple jobs since the age of eleven, Pough always wanted to be an entrepreneur. While working in the music industry, he started investing his bonuses into real estate and eventually created Al J. Britt Enterprises, a real estate management company that has over 100 properties in its portfolio.
After a near fatal car accident in 2014, Pough had a desire to tell his story. ON IMPACT: Life, Leadership & Almost Losing It All, is a collection of stories, rich in reflection and vulnerability, that expose the experiences that have shaped his life and career. ON IMPACT will be the first book released under Benny Pough, LLC–a division of D.Verse Media. 
The inaugural recipient of the Urban One Honors Record Executive of the Year Award, Pough was a featured speaker at the ITP Media Group's international conference in Dubai and plans to grow his speaking profile in the near future. Beyond his illustrious music career, Pough has a strong interest in public speaking, real estate investment, and collecting art and wine. He currently resides in Bergen County, New Jersey.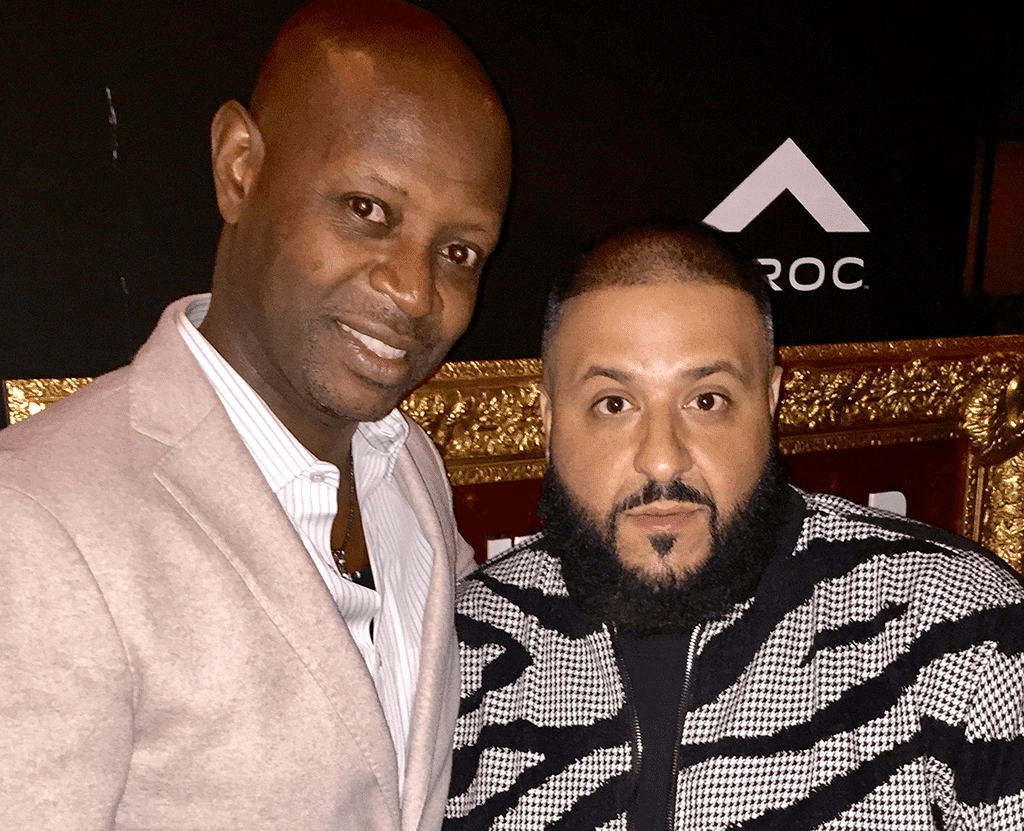 June 1990 | St. John's University
Bachelor of Science
Major in Communications & Minor in Marketing
Aug 1990 – Dec 1992 | Motown Records
Northeast Regional Promotions Manager
Jan 1993 – Dec 1993 | Perspective Records
National Director Marketing, Street Team
Jan 1994 – June 1996 | Arista Records
Mid Atlantic Regional Promotions Manager
June 1996 – Mar 2003 | MCA Records
Senior Vice President, Promotions Nov 1997 – Mar 2003
Senior National Director, Promotions & Marketing Oct 1996 – Nov 1997
National Director, Urban Promotions June 1996 – Oct 1996
Responsible for signing Steve Harvey's compilation album, SIGN OF THINGS TO COME.
Involved with overseeing all facets of the urban music department. Responsibilities included obtaining and sustaining radio airplay, set-up of promotional strategies for urban projects, supervising national and regional staff, establishing and maintaining departmental budgets
April 2003 – May 2011 | Def Jam Records
Senior Vice President, Promotions
Responsible for signing platinum-selling recording artists Jeremih and F.L.Y.
Responsible for all urban radio strategies and the execution of plans
Supervised National & Regional Promotions staff, established and maintained budgets.
Worked closely with marketing department to ensure all marketing campaigns, that involved urban music, were implemented and executed.
Maintained and developed relationships with key industry personnel, including trade and independent marketing services.
Aug 2011 – Dec 2017 | Epic Records
Executive Vice President
Epic named the #1 Urban Label of 2017 with a chart share of 14.9.
In 2017, made history as the first label to deliver 3 consecutive #1's with French Montana's "Unforgettable," DJ's Khaled's "Wild Thoughts" and Yo Gotti's "Rake it Up"
First to simultaneously hold the #1, #2 and #3 positions on the chart with French Montana, DJ Khaled and Yo Gotti
Responsible for signing recording artist Future, the first billion streaming Hip Hop artist in Sony Music history.
Signed street artist Yo Gotti and platinum selling artist Cash Out.
Collaborated with artists, management, DSP's, digital partners and brand partners on all aspects of commercial release plan and marketing strategy to ensure success of projects.
Jan 2018 – Mar 2019 | Roc Nation Records
President
Released a record breaking 18 albums, in 2018, including the first #1 Urban Radio single, APESHIT, from The Carters.
Responsible for label strategies to establish targets and increase label revenue.
More than doubled label market share between January – December, 2018.
Created EQ Distribution Company, a subsidiary of Roc Nation, LLC.
Managed key operating divisions including A&R Operations/Admin, Human Resources, Strategic Marketing and Release Planning.
Worked with Finance Department to maintain and approve all budgets and forecasts, including sales/revenue, gross margin, recording costs, marketing and overhead.
Maintained and approved all budgets and forecasts, including sales/revenue, gross margin, recording costs, marketing and overhead.
Structured and negotiated deals with established artists, new artists and subsidiary labels.
Worked with legal team to structure and negotiate deals with established and new artists, developing acts and subsidiary labels.